YOU HAVE THE POWER TO BRING
HAPPINESS.
Please join us in bringing Christmas joy to children in Westland.
APPLY FOR HELP
THE WESTLAND GOODFELLOWS
The Westland Goodfellows are committed to serving as many Westland families as possible this holiday season.
The Westland Goodfellows have proudly been serving the City of Westland residents for nearly 60 years. Currently we administer two specific programs:
First and foremost is our Christmas Assistance Program.  The Goodfellows accept applications submitted by families in need for Christmas assistance for their children.  Families must be Westland residents and must demonstrate financial hardship to be approved.  Recipients are then given shopping vouchers to be used at the Westland Target  or Westland Meijer stores to purchase items for their children.  Please know that those vouchers are restricted to items for the child, such as clothing, toys and small electronics.  Purchases are reviewed in detail to maintain program guidelines.  In addition, children also recieve hats & gloves, coloring books & crayons, dental kits and donated toys collected by the Goodfellows.  And finally, families will receive a food voucher to use at Heartland Market, a Westland grocery store.
Our secondary program is to help families in emergency situations related to residential fires.  The Westland Fire Dept. often reaches out to us when a family is "burned out" of their home and is in need of immediate resources to find living quarters and replace clothing items.  In May 2018 the Goodfellows offered assistance to the three apartment fires: Hampton Court, Woodland Villa, and Westwood Village.  Forty three families were given assistance in their time of need.
It's clear how important our program is to the residents of Westland, and it's clear how much we value & need your support!
WAYS FOR YOU TO HELP

DONATE MONEY!
The Westland Goodfellows are a federally recognized 501(c)3 charity. So your contribution is tax deductible! We distribute nearly 100% of the funds raised to the needy families of Westland. We are proud to state that our organization is 100% volunteer, which means no one is paid for their services. We constantly look for donated items to keep administrative expenses low. During the 2019 year over $32,236 was distributed for the benefit of Westland children and families.  Plus we estimate over $37,000 in donated toys and food were distributed too.
Donations can be mailed: Westland Goodfellows 32150 Dorsey St. Westland, MI 48186. Donations can also be submitted using credit and debit cards, please use our secure server Paypal.
DONATE ITEMS!
FOOD DRIVE: We hope to be conducting our usual Food Drives. We are anticipating that a larger number of families may need assistance this year, than last year.  Your extra efforts to help this year are greatly appreciated.
TOY COLLECTION: We will be collecting toys at our many businesses that generously allow us to do that.
SCHOOL SUPPLIES: pencils, crayons, paper, notebooks, glue, backpacks.
ADOPT-A-FAMILY: We will provide you with a family that needs help for Christmas. Select items from their "wish list", we'll provide a food voucher, and make someone's Christmas extra special. Attached is the program guidelines for adopting children.
DONATE TIME!
We plan to resume out Sorting and Packing event this year.  We have greatly enjoyed our community's volunteer spirit of coming together to help our fellow citizens, and we look forward to working with all of you again!  If you are interested in participating, please email me at:  [email protected]
ADOPT A FAMILY
Please consider adopting a family in need for the upcoming Christmas season!
Each year this program grows and we are happy to match giving families & businesses with Westland families in need.   Please help us continue the expansion of this program by calling 734-788-2270 or email [email protected] to find out more information and be matched with a family, deadline to participate is the Monday of Thanksgiving week.
"Dear Goodfellows,
A note of sincere thanks in your generosity & thoughtfulness.  Words can't express just how thankful we are to you for all of your help.  Out sincere thanks and gratitude.  We will always remember your kindness."2011 Program Recipient
APPLY FOR HELP
If your family needs help for this Christmas, you must apply using our application process. Applications for the 2022 holiday are available Monday thru Friday, 9am to 5pm, at Jefferson Barnes Community Center, 32150 Dorsey St., Westland, MI 48185.  You can also download and print an application from this website.  All applications must be fully completed and turned in with all the required documents back to Jefferson Barnes Community Center no later than November 11, 2022.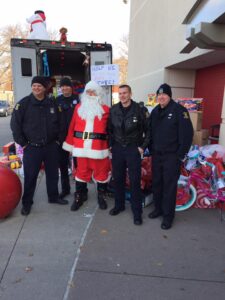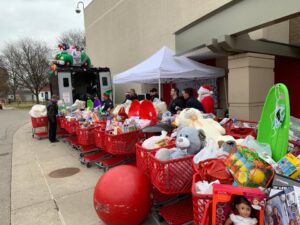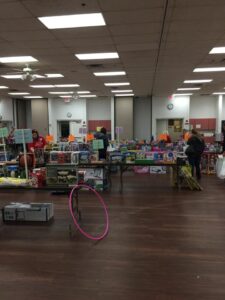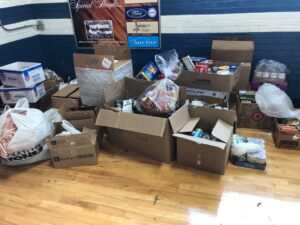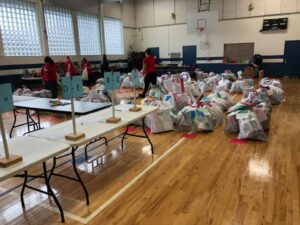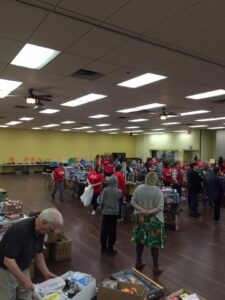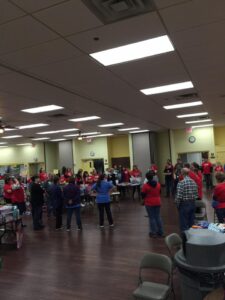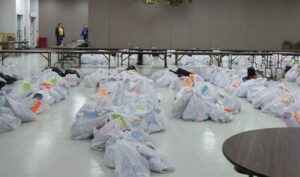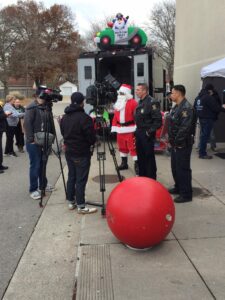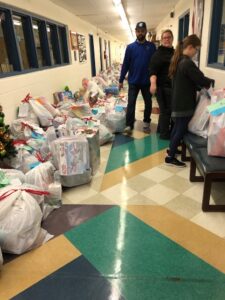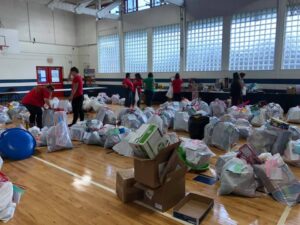 Previous
Next